Visit Our Buy Back Facility
Famous Watches In Films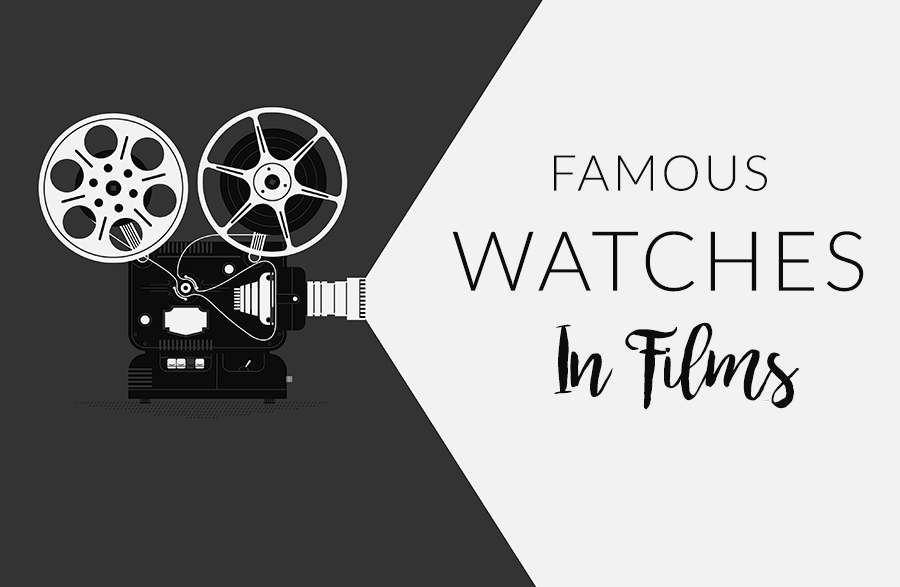 famous watches in films
Watches have appeared in many films and on the big screen over the years, so much so that this has become a popular way for manufacturers to advertise their new products. Luxury watches are even more desirable when they are featured in Hollywood blockbusters, and here are some of the most famous watches to have appeared on the big screen!
omega planet ocean skyfall limited edition
skyfall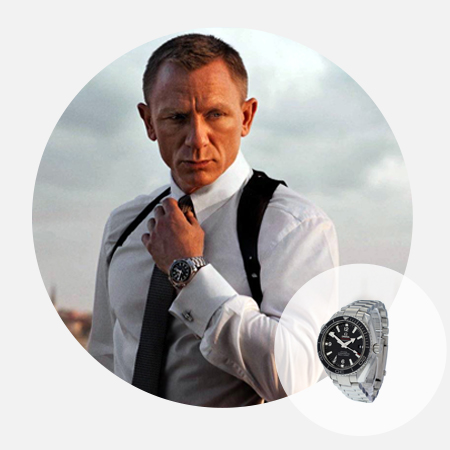 The Omega Seamaster is the perfect watch for James Bond, with its classy but rugged image. The watch to feature in Skyfall was the Omega Seamaster Professional Co-Axial, and it made a number of appearances on Daniel Craig's wrist. Omega has a strong relationship with Bond, having now featured in numerous films in the series. With its automatic co axial movement, chronograph, sapphire crystal, helium escape valve and impressive water resistance to 600m, it's a true classic perfect for any stylish spy!
tag heuer grand carrera
the lincoln lawyer

The TAG Heuer Grand Carrera is a classy watch, and it was worn by Matthew McConaughey in The Lincoln Lawyer. There were a lot of close ups during the film so viewers could enjoy its silver dial and alligator strap. Ideal for both formal and casual events, it features a rotating second time zone, stainless steel case, chronometer and water resistance up to
100m.
hamilton ventura xxl
men in black III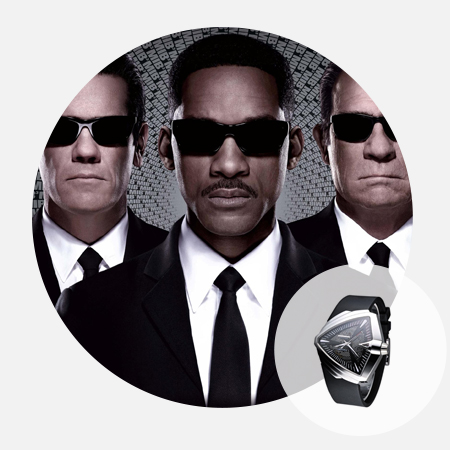 The film might not have won any awards, but the Hamilton Ventura XXL certainly got noticed. It matches the style of the film, being cool and sleek while being worn by Tommy Lee Jones and Will Smith. This is an iconic model that was one of Elvis Presley's favourites, the watch featured in the film was a limited edition, which only adds to the quality and styling of this timepiece.
rolex submariner 6538
the dr. no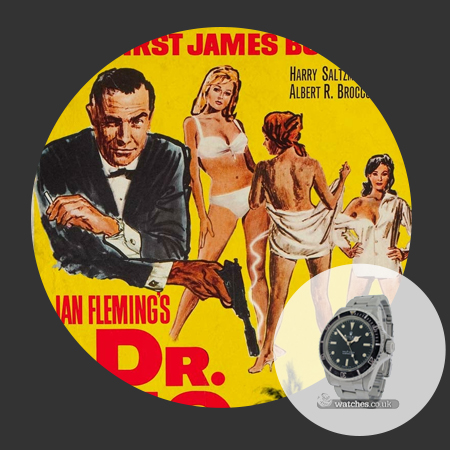 The Rolex Submariner is an absolute classic, and it featured on Sean Connery's wrist in the first James Bond film. Interestingly, it apparently wasn't placed by Rolex, and was in fact given to Connery by the producer. The 6538 is a hard watch to find, and it is ideal for collectors. Featuring a stainless steel bracelet, bidirectional rotating bezel, automatic movement and domed plexi-glass, it remains a
classic design today.
iwc doppelchronograph top gun
the bourne legacy

The IWC Pilot Double Chronograph Edition Top Gun, featured in the fourth Bourne film where it was worn by Jeremy Renner. It wasn't the first watch to feature in a Bourne film: Matt Damon had a Tag Heuer Link Chronograph CT1111 in The Bourne Identity. Both of these watches are known for their styling and simply are personified by the rugged yet classy spy. Following the success of these films for IWC, they made a range of models that used similar styling including the IWC
Pilots Chronograph.
tag heuer monaco
le mans

The TAG Heuer Monaco was worn by Steve McQueen in Le Mans, and it appeared in the film only a year after being released. Sporting a classic square case, this attractive watch is popular with collectors. The watch comes in various limited editions and features a chronograph, sapphire crystal, water resistance, calibre 12 automatic movement and more.
omega speedmaster
apollo 13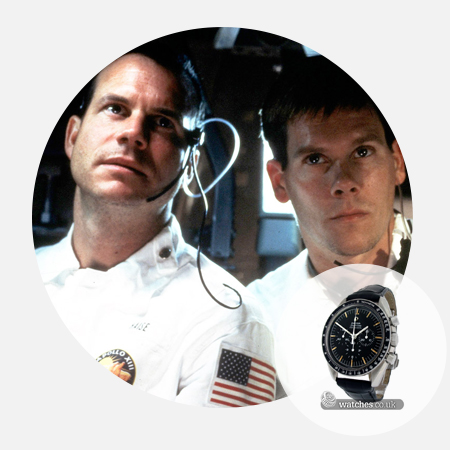 The Omega Speedmaster is another classic timepiece, and it is still very popular to this day. It was the first watch on the moon, and it was worn by the real astronauts of Apollo 13, making it the only watch that could feature in the film version of the true events.

With a stainless steel case, calibre 861 Manual Wind Movement, chronograph, chronometer and sheer sturdiness to handle all kinds of extremes, it is no surprise that NASA chose it to be the watch worn by astronauts on the Apollo missions.

The Guest Book
What our customers are saying
Read All
"I was looking to buy a Rolex watch which for me was a considerable amount of money. I telephoned for some advice and found that Tim was very polite, informative, helpful and friendly. More importantly, my Rolex arrived through the post well packed and undamaged. The watch was just as it had been described and I am very pleased with my purchase and that fact that I found Tim."
Read All
SUBSCRIBE TO OUR NEWSLETTER
Be the first to know
© The Swiss Watch Co. (UK) Ltd 1996-, All Rights Reserved | Please note that we are not affiliated in any way with any of the major Swiss Watch companies or any online retailers based outside of the UK. Company VAT Number 745 0833 33, Company registration number 3919050. Swiss Watch Co, 117 Chiswick High Road, W4 2ED