Visit Our Buy Back Facility
How To Store Your Luxury Watches
How to store your luxury watches
A luxury watch is the ultimate statement of style and can elevate any wardrobe. Whether you have Rolex watches or Omega watches or any other high-end piece, it's best to learn how to care for your timepieces and store them correctly. Storing your luxury watch with care will ensure it holds value, remains in working order and always looks its best.
‍
Here are our top five tips on storing your luxury watch: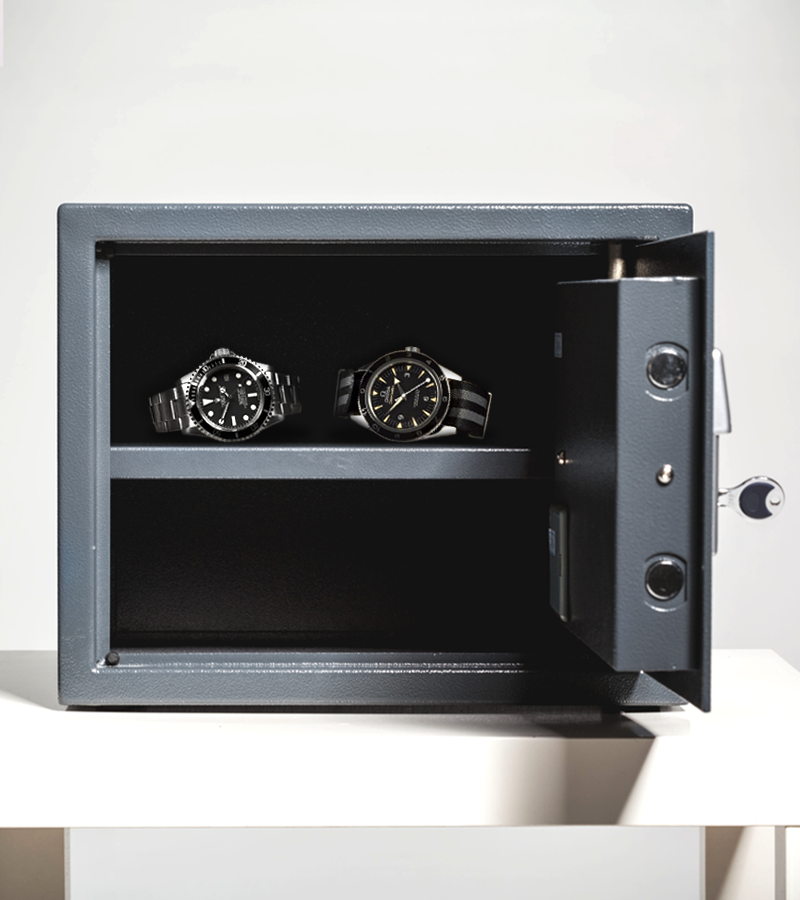 1. Consider a safe
If you don't already have a safe in your home, it is definitely worth considering one, especially when dealing with high end watches such as Tag Heuer watches, Breitling watches and other high-end brands with a high market value. In the event of a burglary your luxury items will be protected and even if your watch only has sentimental value it will be protected.

2. Use a storage case
Whether storing your watches in sight or in a safe, use a storage case to ensure they are protected. The specially shaped compartments will allow your luxury watch to perfectly fit and to be protected by the surrounding cushioning. You could choose a sleek leather case perfect for travelling, or select a case with a glass lid if you have a collection of luxury watches and like to wear a different piece each day.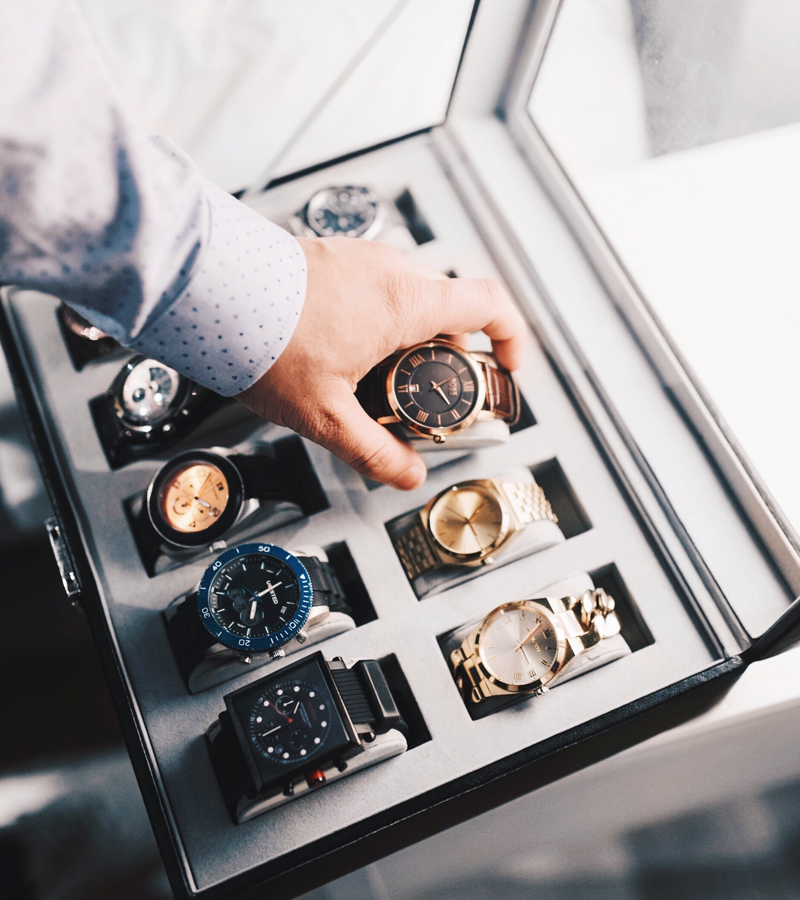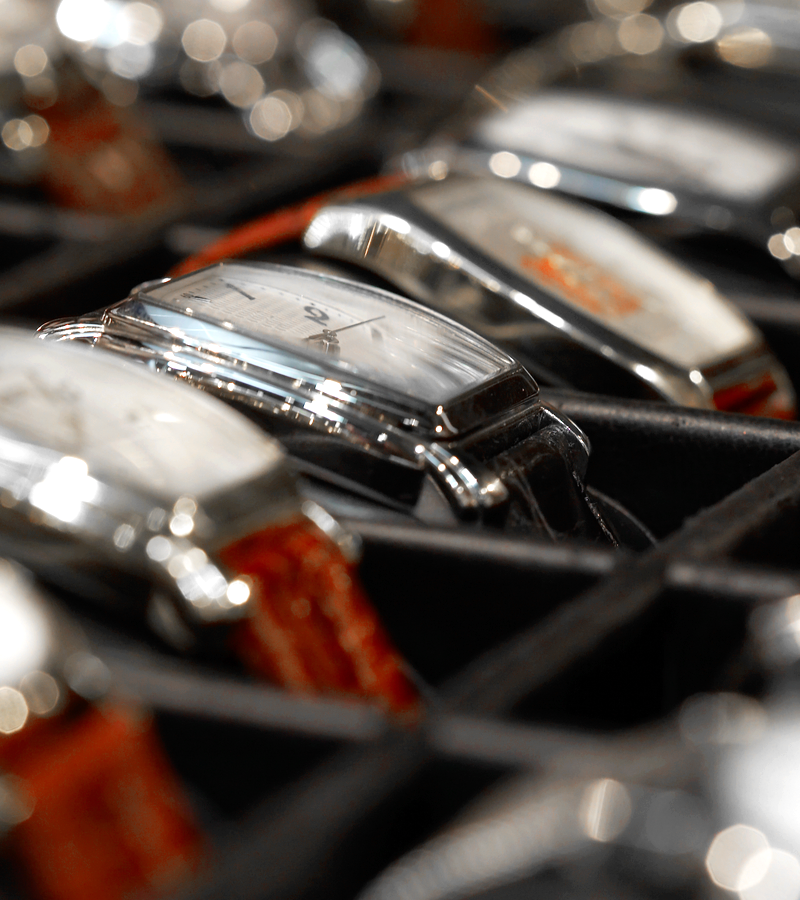 3. Use a drawer insert
If you don't like the idea of a storage case, then opt for a storage insert for your drawer. This will do the same job as a case, keeping your watches separate and protected. Although you won't be able to take them travelling, this method will ensure there is no damage or scratches when storing your high-end timepieces.

4. Store watches face up
Always make sure, no matter which method of storage you choose, that watches are placed face up in their storage containers. This will avoid scratching or damaging the face of the watch which is the most difficult part to replace or fix.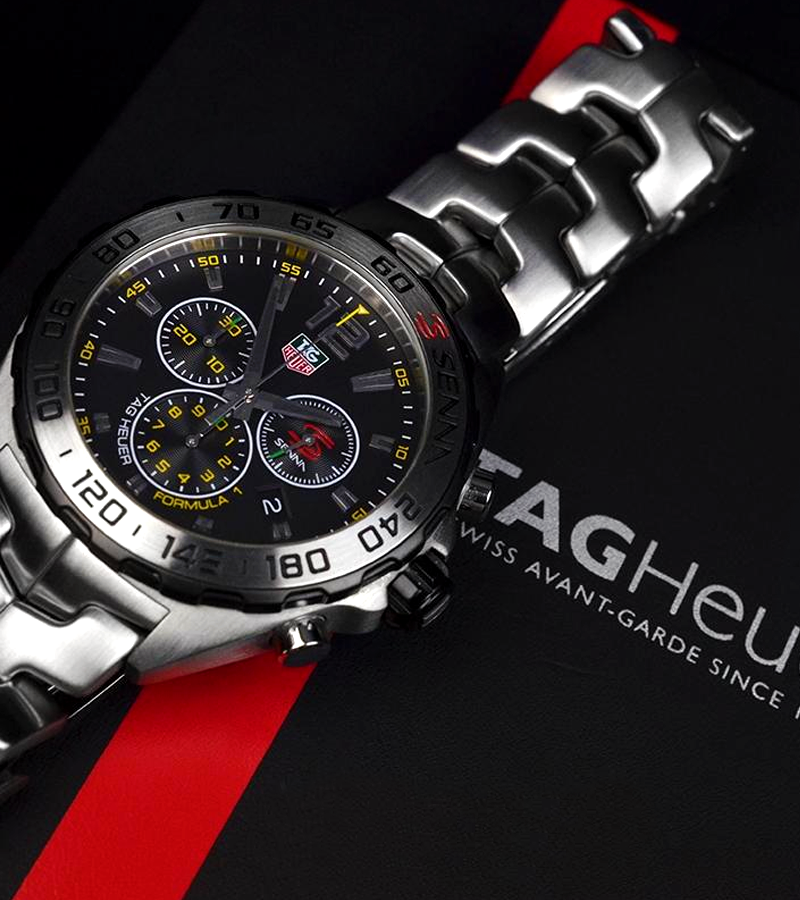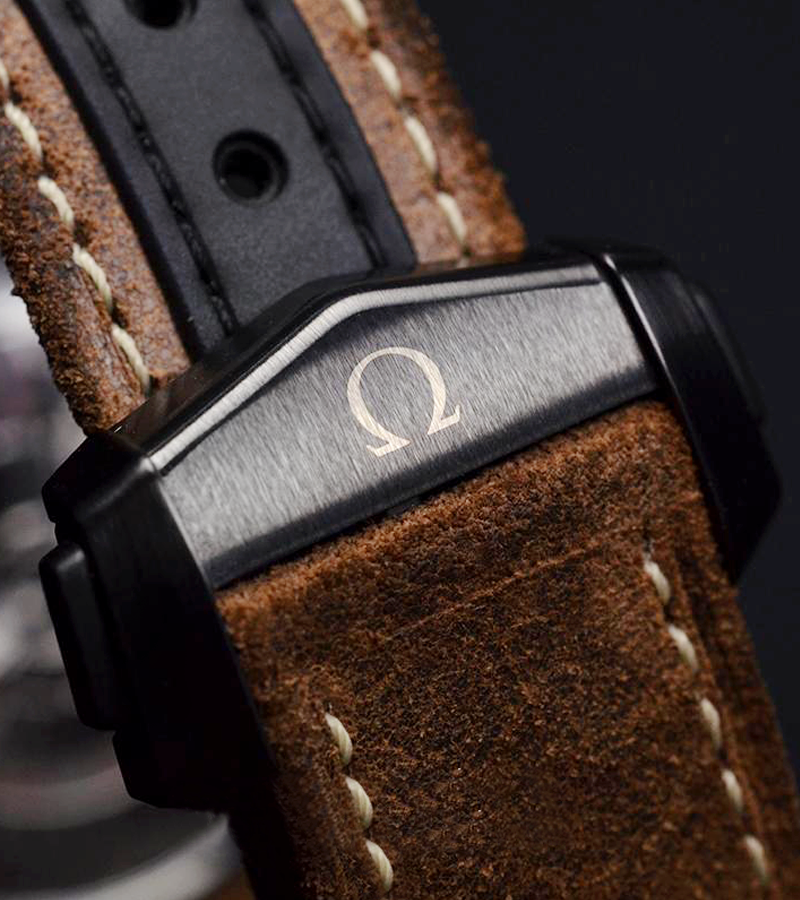 5. Silica gel
For long-term storage, use pouches of silica gel to prevent damage from mould or mildew and keep the container fresh. This is especially important for those high-end watches with a leather strap as leather can be damaged by mould.

6. Keep paperwork within easy reach
Without evidence of your watch's value, it will quickly lose value. If you luxury watches are an investment (and with watches such as Rolex and Omega, they are of course great long-term investments for yourself and your family), then ensuring they can be sold on is vital. To ensure your watch will fetch the best level of capital if you choose to sell, keep all relevant paperwork in a safe place, separate to your watch. Keeping the paperwork separate will also ensure that in case of a burglary you have evidence for any insurance claims.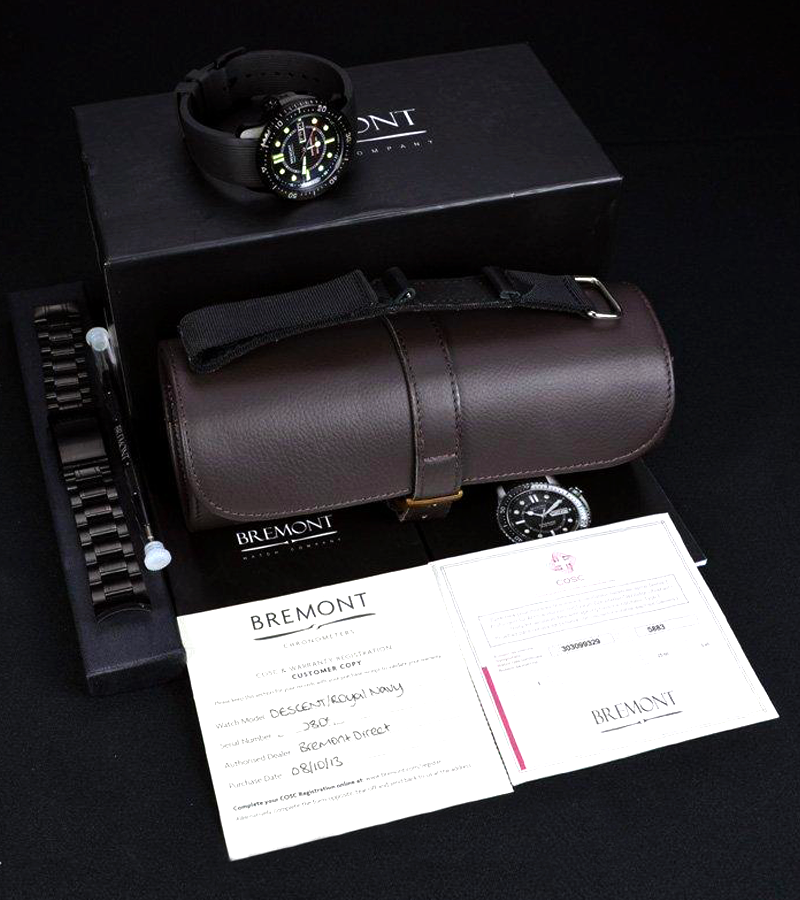 7. Check on watches in storage
It can be easy to forget about any luxury items in storage and assume they are safe and sound in their safe. However, we would advise checking on your luxury watch once a year to make sure there has been no damage in storage. This will also help you to remember what you have and enjoy these special, high-end timepieces.

No matter which brand or designer your high-end watch is from, it deserves to be cared for to ensure its value in the long term and so that you can keep wearing it and enjoying it long into the future. Follow these steps and ensure your luxury watches are well cared for.

The Guest Book
What our customers are saying
Read All
"I was looking to buy a Rolex watch which for me was a considerable amount of money. I telephoned for some advice and found that Tim was very polite, informative, helpful and friendly. More importantly, my Rolex arrived through the post well packed and undamaged. The watch was just as it had been described and I am very pleased with my purchase and that fact that I found Tim."
Read All
SUBSCRIBE TO OUR NEWSLETTER
Be the first to know
© The Swiss Watch Co. (UK) Ltd 1996-, All Rights Reserved | Please note that we are not affiliated in any way with any of the major Swiss Watch companies or any online retailers based outside of the UK. Company VAT Number 745 0833 33, Company registration number 3919050. Swiss Watch Co, 117 Chiswick High Road, W4 2ED