Visit Our Buy Back Facility
The Evolution Of Tag Heuer Watches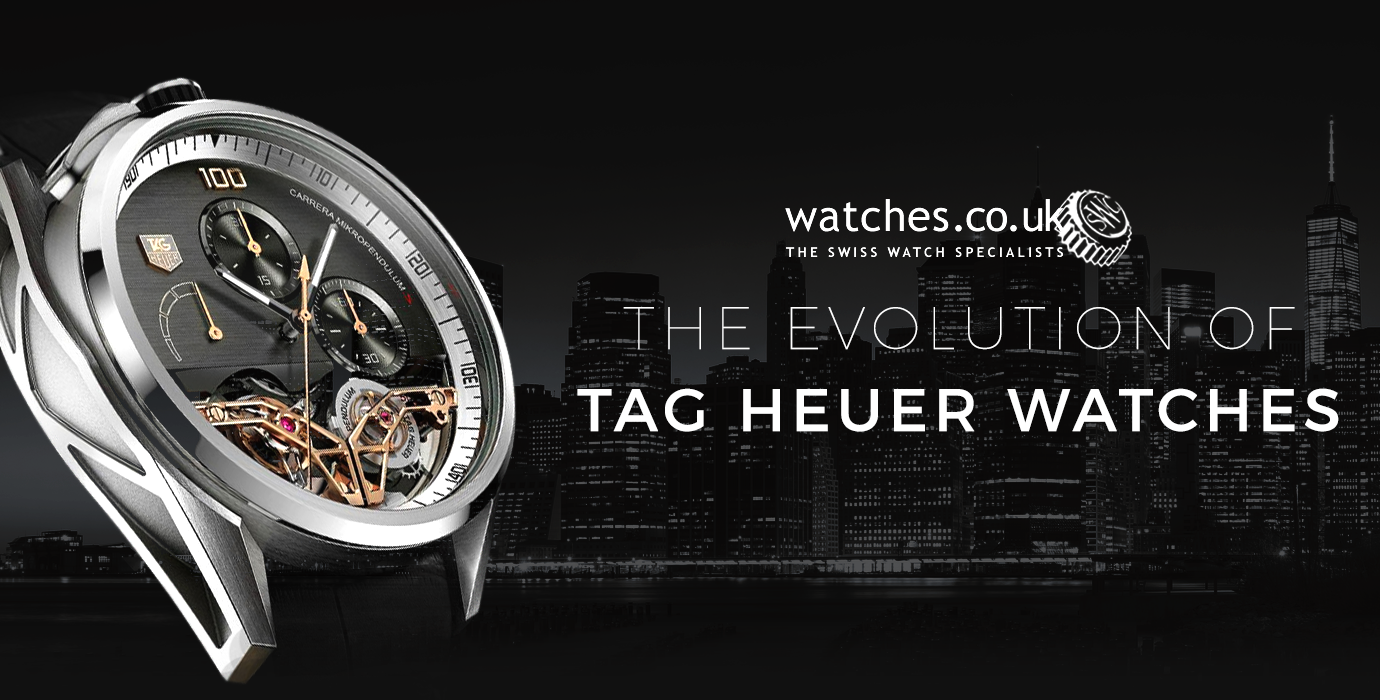 Tag Heuer remains one of the most iconic watch brands today. Equipped with multiple functions to allow the wearer to track time precisely and with ease throughout their day, Tag Heuer's beautiful but sturdy designs combine timeless sophistication with stellar craftsmanship, exhibiting the pinnacle of Swiss watchmaking.
Shop Tag Heuer
A brief history of Tag Heuer
1860 marked the year that Edouard Heuer founded Tag Heuer, and 22 years later, he changed watchmaking forever by inventing the innovative oscillating pinion still used in chronographs on the faces of  Tag Heuer watches, and many other brands, today.

In 1911, Heuer invented the first dashboard chronograph to be used in automobiles and aircrafts. From the very beginning, Heuer's vision was to create timepieces of exceptional quality which would stand the test of time and remain flawless, regardless of the conditions they were put through. With this in mind, Heuer produced the first wrist chronograph in 1914, and the rest is history.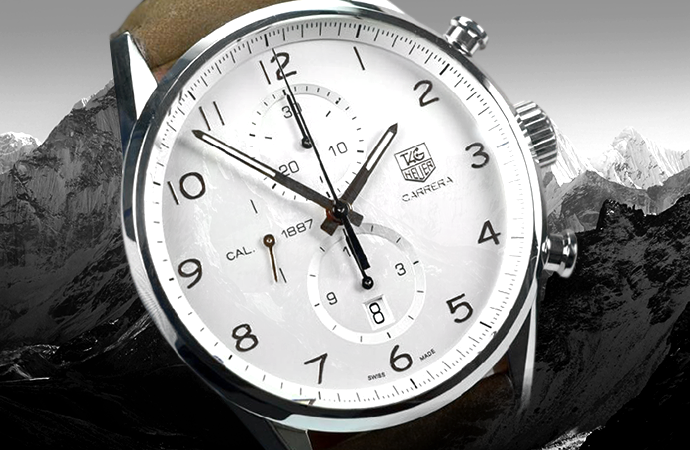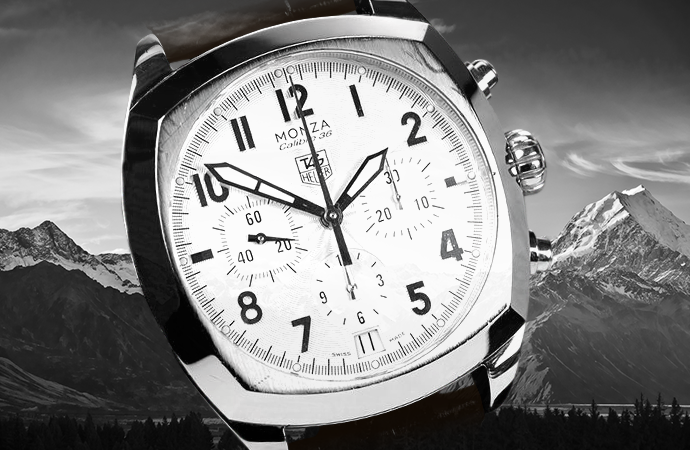 Throughout the 1930s, 40s, and 50s, Heuer continued to develop chronographs for the wrist and for vehicles and aircrafts, marrying his passion for hard-wearing timepieces with his desire to develop personal watches for everyday life. From the 1960s onwards, Tag Heuer became enormously popular amongst sportsmen for their outstanding strength, to the extent that spaceman John Glenn wore a Heuer in 1962, during the first US space flight to orbit the earth. Since then, Tag Heuer has been first choice for those who refuse to compromise on quality, sturdiness and style.
Classic Tag Heuer designs
As a pioneer in chronographic watches, Tag Heuer's most classic designs include watch faces which display a multitude of chronographs, indicating the date or functioning as a stopwatch.

Aside from these chronographs acting as highly functional tools to aid the wearer in everyday life, they also create the iconic, robust Tag Heuer style that is world-renowned. Striking the perfect balance between masculine functionality and a sleek, refined exterior, the appearance of Tag Heuer's watches is less delicate and more robust than other brands, ideal for the man who leads an active or hard-working lifestyle.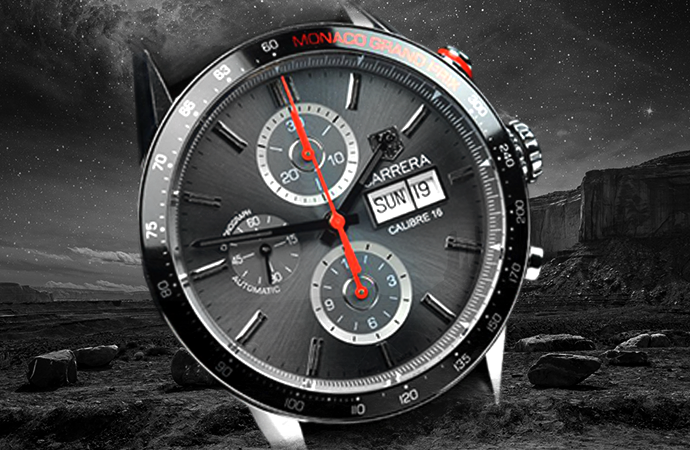 Modern and ground-breaking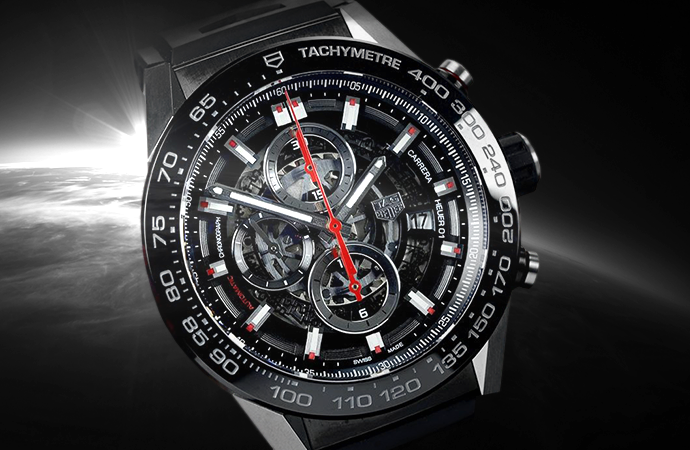 Since Edouard Heuer was the inventor of the oscillating pinion, this is another key feature of the mechanisms within Tag Heuer timepieces. For example, the Tag Heuer Calibre 1887 houses this oscillating pinion movement, visible through the clear panel installed at the back of the watch to produce an intricate, functional appearance from all angles. For those who value an exceptionally polished, detailed finish in their watches, the oscillating pinion feature pioneered by Edouard Heuer 130 years ago is ideal, and remains as modern and ground-breaking in appearance as it was then.
Graced by the likes of Leonardo DiCaprio and Cristiano Ronaldo, it's no wonder that most people crave Tag Heuer watches for their distinctive style and impeccable craftsmanship.

Therefore, selling or part exchanging your Tag Heuer watch can be simple and easy, since they are highly desirable timepieces to both watch collectors and first-time buyers. When you choose to sell a Tag Heuer watch, ensure that you do so with a reliable dealer to guarantee the best price for you, and reap the benefits of owning such an iconic timepiece.
The Guest Book
What our customers are saying
Read All
"I was looking to buy a Rolex watch which for me was a considerable amount of money. I telephoned for some advice and found that Tim was very polite, informative, helpful and friendly. More importantly, my Rolex arrived through the post well packed and undamaged. The watch was just as it had been described and I am very pleased with my purchase and that fact that I found Tim."
Read All
SUBSCRIBE TO OUR NEWSLETTER
Be the first to know
© The Swiss Watch Co. (UK) Ltd 1996-, All Rights Reserved | Please note that we are not affiliated in any way with any of the major Swiss Watch companies or any online retailers based outside of the UK. Company VAT Number 745 0833 33, Company registration number 3919050. Swiss Watch Co, 117 Chiswick High Road, W4 2ED