Visit Our Buy Back Facility
Top 10 Omega Watches Of All Times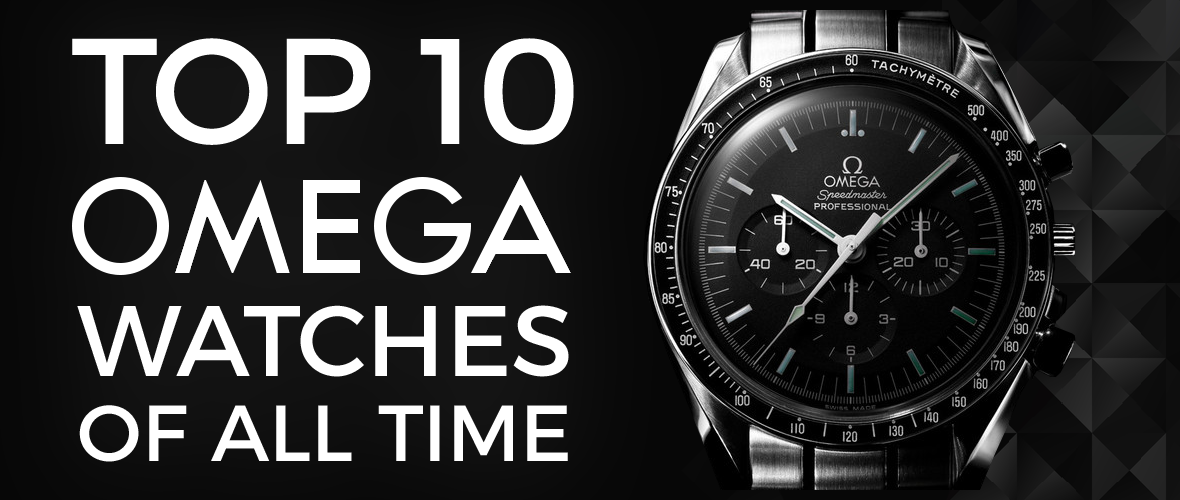 For over 160 years, some of the most incomparable and uniquely designed products have been created by Omega watches. Omega are dedicated to providing their customers with precision, readability and brand new technology. Here at Watches.co.uk we supply a selection of spectacular second hand watches, whether it be for day-to-day usage or those special occasions.
To help you decide on which is best for you, take a look at our top ten Omega watches of all time.
SPEEDMASTER

–

THE FIRST WATCH ON THE MOON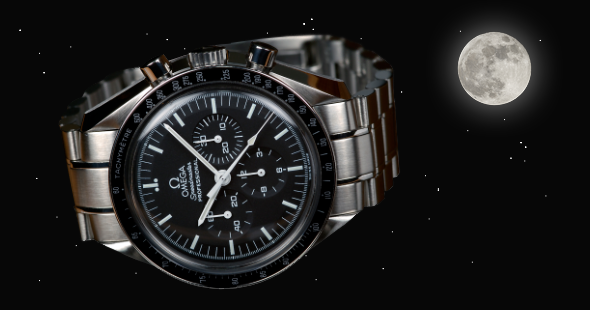 Celebrating it's 60th anniversary this year, the Speedmaster is the best Omega watch of all time. Omega promise a precise, strong and reliable watch to its sports chronograph and along the way, Omega became a worldwide icon of space and ultimate style. The Speedmaster comes in many shapes and sizes, so there's sure to be a guaranteed style to suit you.
SEAMASTER

–

THE OCEANS BEST FRIEND

With most Seamaster models resistant of up to 600 meters of water, the world is your oyster. This watch was designed specifically for divers and professionals who worked around or under water. Similarly, Omega have fully equipped themselves with the smartest technology, completely upgraded their form and are preparing to provide a new generation of travellers and adventurers with the ultimate timepiece.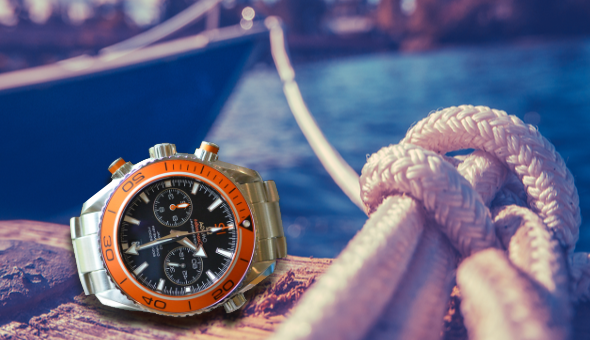 Constellation

–

The Ultimate Family Watch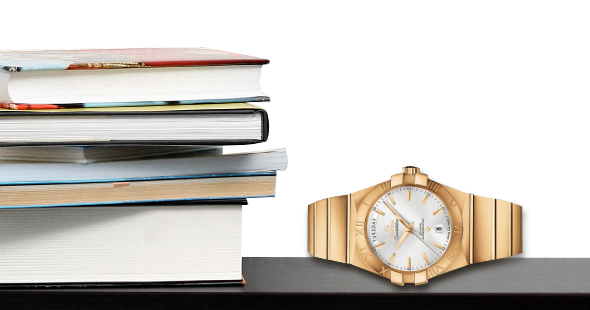 Always wanted a matching watch with your spouse? Well, the Constellation collection is the one for you. Omega provided its customers with the most elegant, classical and timeless accessory for men and women. With sapphire crystal and automatic movement, this collection is dynamic and is an essential accessory for your whole family.
De Ville Prestige

–

The Delicate Flower
If big and bulky isn't for you, opt for the Prestige. Similar to the Constellation, the De Ville Prestige is world-renowned for its purity, its classical and timeless design, as well as its ever so simple design guaranteed to match any item of clothing. This particular collection is ideal for a delicate owner, the simplicity is what makes its aesthetically pleasing.
Omega Planet Ocean

–

Skyfall Limited Edition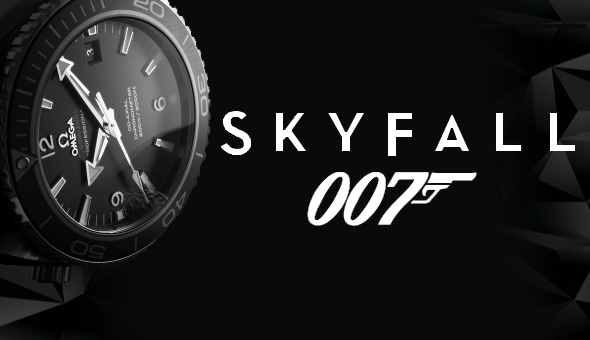 To celebrate the seventh performance in a supporting role on the wrist of James Bond, AKA 007. Omega have designed a limited watch in honour of Skyfall. This is the perfect watch for the world's most beloved secret agent. In Casino Royale (2006), Bond wears multiple Seamaster watches, therefore it was only right to design an entire collection based on the world-renowned character.
De Ville Tourbillon

–

The Time Turner

This sublime piece is ideal for any adventurer. The De Ville Tourbillons was selected by a group of horologists. The collection presents gravity-defying movement, which incredibly, you can see up close and personal. The De Ville Tourbillons are true masterpieces and a unique collection for those wandering time turners.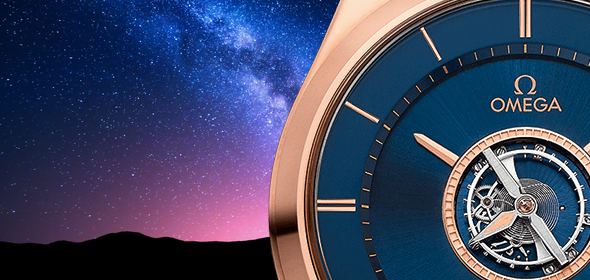 Skywalker X-33

–

The Legacy In Space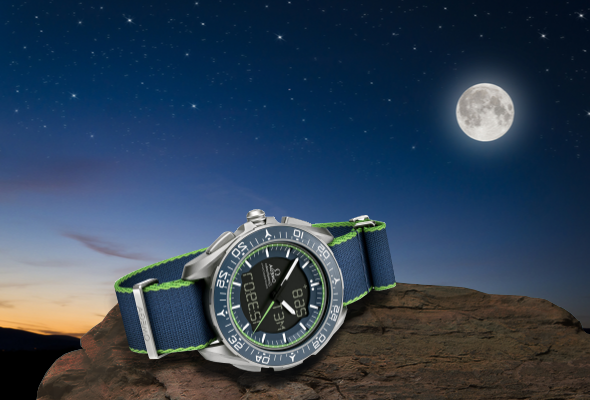 Whether this piece takes any spark of inspiration from the infamous movies that are Star Wars, the Skywalker by Seamaster unquestionably screams space. The new model is powered by an advanced quartz calibre and was developed to meet the very needs of astronauts themselves. The Skywalker allows its consumer deep space visibility using skeletonised black and white hour and minute hands. Not only this, you can also download the Speedmaster Skywalker X-33 app on your iPad.
Planet Ocean

–

Deep Black

Omega have designed four remarkable timepieces that represent the next steps in the evolution of ceramic watchmaking. The black ceramic watch comes in glossy or matt depending on your style. However, the deep black meets bold colour, for those adventurous watch admirers. Omega have most definitely created a stand-alone collection of "Deep Black" watches that are an exceptional work of art.
De Ville Tresor

–

Treasured Time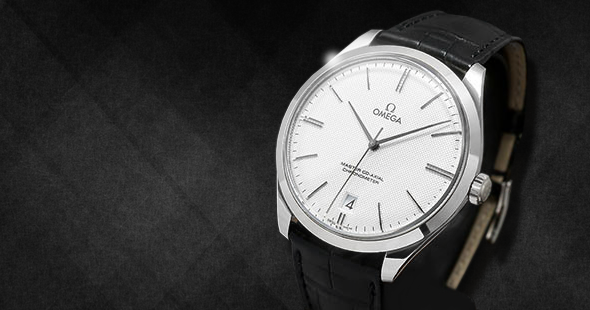 The De Ville Tresor borrows the style of its predecessor and displays elegance and simplicity. This particular collection from Omega is certainly a treasure from another era, decorated with vintage patterns and sapphire crystal. Topped off with either a class brown or black leather strap and a polished gold buckle, this piece definitely screams tresor.
Ladymatic

–

The 21st Century

The first Ladymatic watch was launched in 1955 and ever since, Omega have launched masterpiece after masterpiece. Designed exclusively for women, this is the choice of actress Nicole Kidman and take it from her, the Ladymatic collection is spectacular.
The Guest Book
What our customers are saying
Read All
"I was looking to buy a Rolex watch which for me was a considerable amount of money. I telephoned for some advice and found that Tim was very polite, informative, helpful and friendly. More importantly, my Rolex arrived through the post well packed and undamaged. The watch was just as it had been described and I am very pleased with my purchase and that fact that I found Tim."
Read All
SUBSCRIBE TO OUR NEWSLETTER
Be the first to know
© The Swiss Watch Co. (UK) Ltd 1996-, All Rights Reserved | Please note that we are not affiliated in any way with any of the major Swiss Watch companies or any online retailers based outside of the UK. Company VAT Number 745 0833 33, Company registration number 3919050. Swiss Watch Co, 117 Chiswick High Road, W4 2ED